LP Systems, Lawo's partner in Poland for Audio Production, Radio and IP-based Audio/Video products, enjoyed a busy and successful year 2017 with Lawo IP equipment installed at various broadcasters and used as remote production gear at major international sports events in Poland.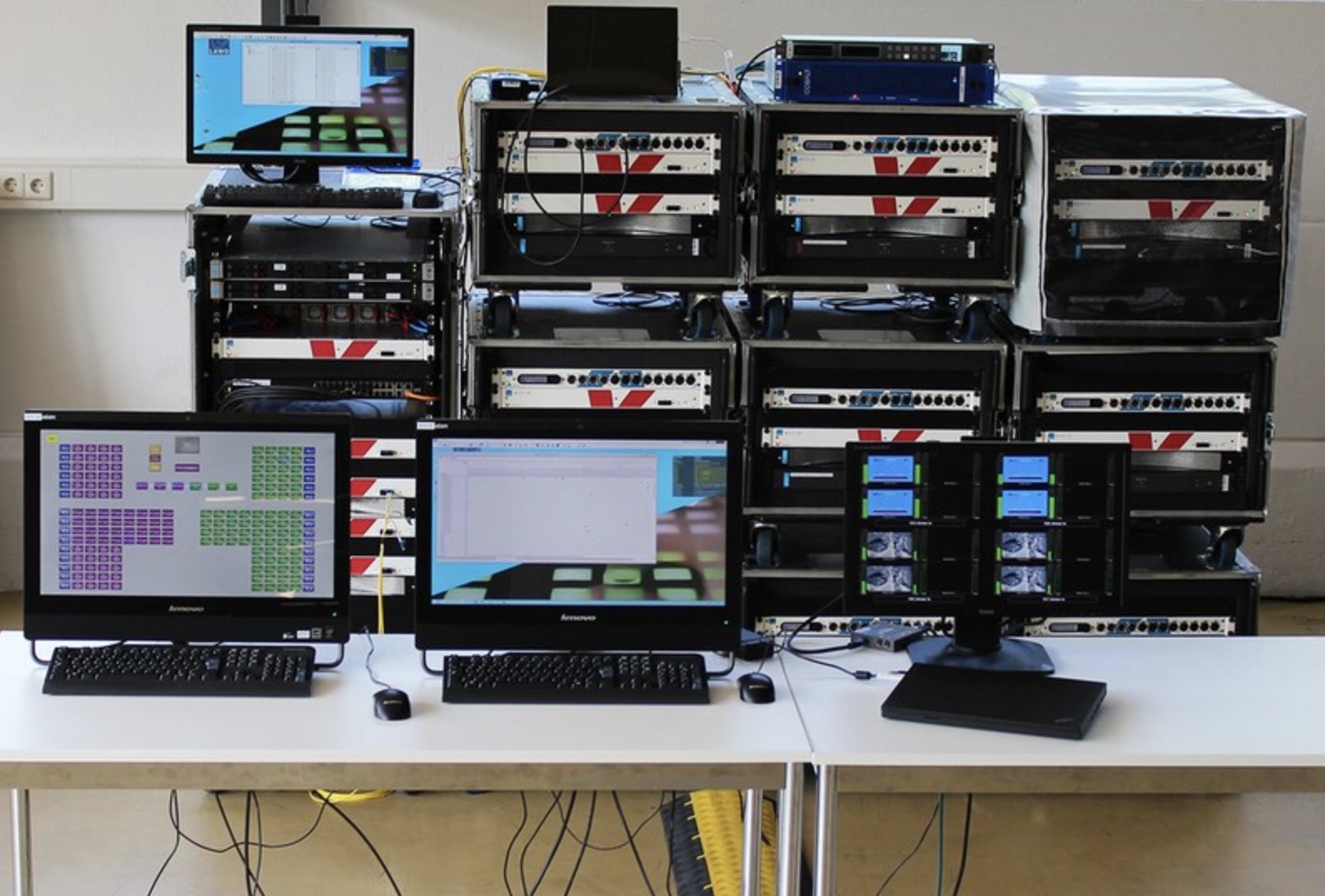 LP Systems, Lawo's partner in Poland for Audio Production, Radio and IP-based Audio/Video products, enjoyed a busy and successful year 2017 with Lawo IP equipment installed at various broadcasters and used as remote production gear at major international sports events in Poland.
When announcing the partnership with Lawo at IBC 2016, the LP Systems team had a clear vision: "We are confident that IP-based products will define the future landscape of broadcast technology investment and, with Lawo's leading position and LP Systems' depth of technical and operational expertise, we relish this opportunity to work closely alongside one of the world leading brands."
The accuracy of this vision has subsequently been underscored by considerable success in Poland – LP Systems implementations of Lawo equipment for projects including the World Games 2017, Radio Opole, Radio PIK, TV Polsat , Radio dla Ciebie and Polish Television (recently producing live programming from Pyeongchang using Lawo V__pro8 video processors for the IBC studio infrastructure, benefitting from comprehensive functions set and flexibility of routing and monitoring).
Last year, LP Systems' international focus was another major sport event – the World Games, held in Wroclaw, which featured many sporting activities not covered by traditional Olympian events. The 2017 event saw 3,500 athletes from 112 countries competing, with 700 journalists from 50 countries in attendance to witness and report on the events.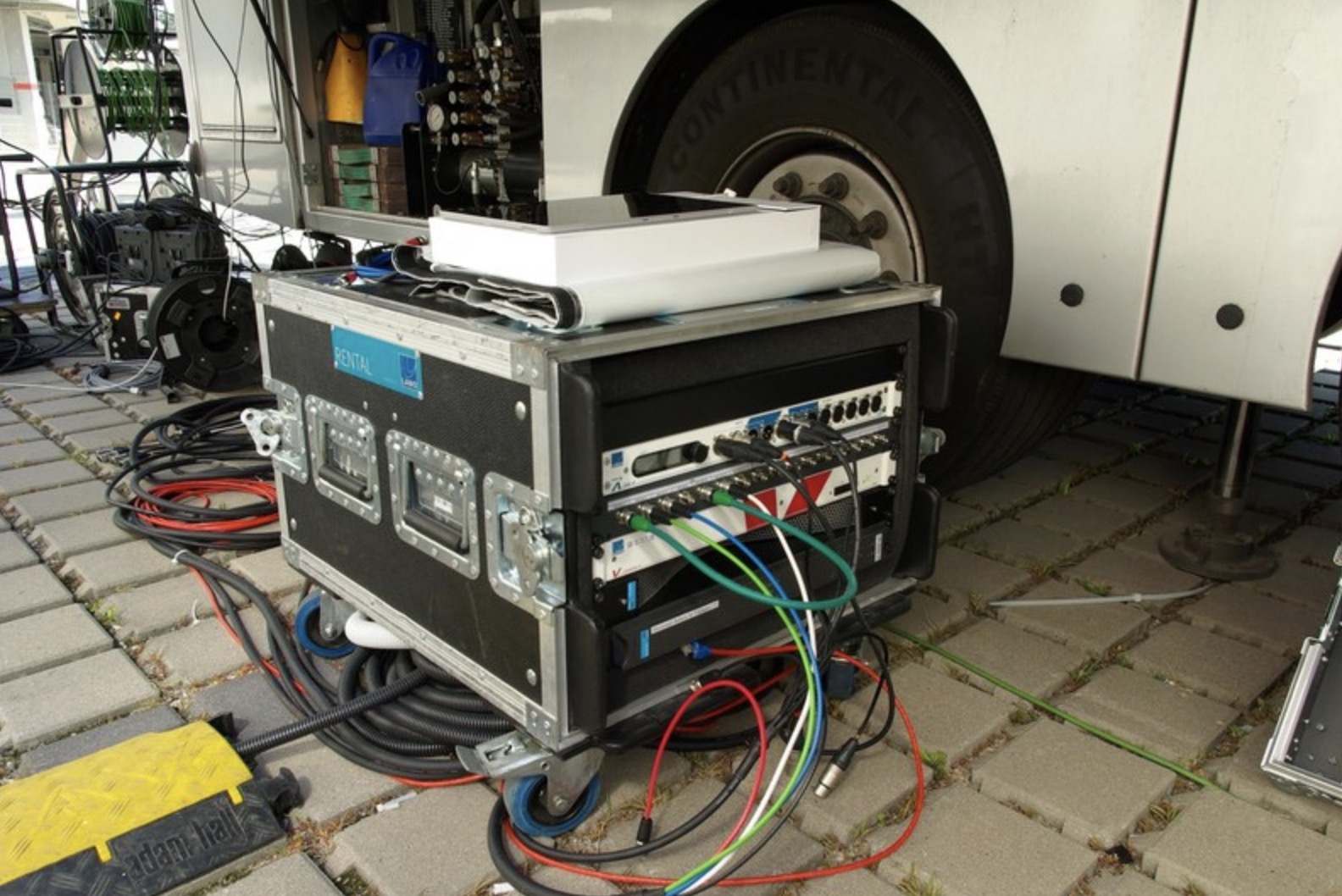 With a massive global audience spanning 131 countries, Polish company ATM System was responsible for providing broadcast resources at the IBC (International Broadcast Center) and all remote event locations. With LP Systems appointed as main contractor for the remote production setup, Remote Racks were installed at the various venues to collect video and audio feeds, and route them to the IBC where they were forwarded via SDI to the central router.
The solution involved a large quantity of Lawo equipment, including V__remote4 units, A__mic8 units, Arista7150S-24 switches, and a dual-server Virtual Studio Manager (VSM) System for overall control. A total of nine Remote Racks were used to serve 13 venues, linked to a local OB Van. These included two that were equipped with a pair each of V__remote4s and A__mic8s, two racks loaded with two V__remote4 and an A__mic8, and five racks with V__remote4 and A__mic8 units.
Working closely with Polish partners LP Systems, who supplied the Lawo equipment and cared for testing and logistics, and 4Vision, who provided the VSM System, Lawo specialists configured, tested and delivered the systems that were then supported by staff from LP Systems and all other participating companies during the setup and event days.
Using the new IP-based remote production model, ATM System successfully produced and broadcast 429 hours of live coverage from all of the World Games venues on behalf of the International World Games Association (IWGA).
LP Systems second project as Lawo partner was the technical upgrade of Radio Opole's Radio Volkswagen Transporter Outside Broadcast Vehicle, replacing a Lawo zirkon console with a 24-fader sapphire and VisTool GUI builder software. Due to being used to working with zirkon in the years before at the Opole radio station, the most cost-effective solution was to upgrade the frame and use the DSP cards from the previous installation.
A similar strategy was employed at Radio PIK Bydgoszcz, where the main on-air studio was upgraded with Lawo sapphire fader panels and central control section using the frame of a previously installed zirkon console, plus two Lawo KSC rack panels. Radio PIK's remote studio in Toruń was also modernized with the installation of an 8-fader crystal console. Taking advantage of the flexibility provided by the Lawo equipment – in terms of customizing the functionality of the console and the use of sapphire and crystal modules in zirkon frames – LP Systems minimized the cost to the customer, as well as enabling Radio PIK to control the remote studio externally using RAVENNA.
Another radio project carried out in a similar, cost-efficient way, was Radio dla Ciebie in Warsaw, where LP System also upgraded a zirkon console with sapphire fader panels from 16 to 20 faders, and added a sapphire central module and master card in the main on-air studio.
A Lawo console was also installed in a new TV SNG for TV Polsat in Warsaw by LP Systems. The 4-fader crystal console convinced the customer by its flexibility for customization. The small console provides many functions and is easy to configure.
Reflecting on the partnership just over a year in, Charles Rowden, Lawo's European Sales Director commented: "We have invested in operational, technical and sales training at our headquarters Rastatt for LP Systems staff, and LP Systems have recruited key staff members for Lawo products and services. And under the guiding hand of new MD Pawel Mathia, complex technical, operational and commercial negotiations delivered our groundbreaking success at the World Games."
LP Systems also organized a Lawo Day Poland conference, which resulted in high levels of interest and gathered more than 120 participants including senior representatives from public and commercial radio and television, cultural institutions, and academic and scientific communities.
"Quoting the great American novelist Harper Lee, you can't choose your family but you can choose you friends – which is how I regard our partner, LP Systems."
Source: LAWO.com