Installing a third generation of consoles in its radio studios, Kuala Lumpur's Astro Radio has standardized on virtual studio technology from German broadcast innovator, Lawo.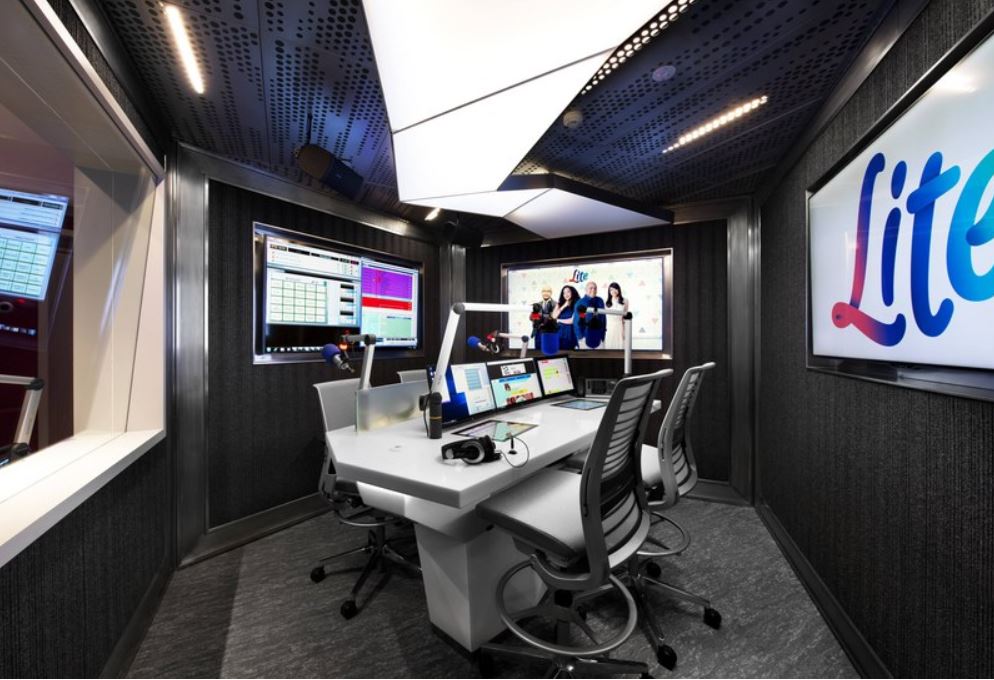 "We had to re-think how a studio broadcast console should be in a rapidly evolving commercial FM radio industry," says Astro Radio Chief Technology Officer, Bala Murali Subramaney. 

Astro began operation in 1996 using a cutting-edge audio routing system and digital broadcast consoles custom manufactured to meet its specific technical requirements. By 2006, greater functionality was required to simplify studio workflows and to allow on-air talent to focus on content.

"We took the best features of our first console, analyzed common operator mistakes and asked for improvement suggestions, then we condensed this data into a comprehensive document and presented it as our mandate to Lawo – whose response was the Zirkon-2s modular broadcast console," says Bala of its "second generation" of console. "The Zirkon-2s was simplicity personified in both form and function. For example, a press of a macro button could simultaneously record telephone calls, edit talksets and run an outside broadcast."

This success has now taken Astro Radio to its third generation of console for new studios in Kuala Lumpur as, in 2017, the operation acquired two new radio stations and needed space for new on-air studios, producer workstations and equipment room – on top of its existing 13 on-air studios, seven news studios, three voice booths, eight audio production studios and edit suites, and six equipment rooms. Plans for the consoles and routing system were already in hand, when the station relocated to share premises with other Astro company divisions in order to accommodate its expanded studio requirements. 

"In mid-2016, we had begun sketching out plans for a virtual console, which would challenge the industry perception of a broadcast console," Bala recalls. "We wanted to radically re-imagine what an on-air studio would look like, including what to fit inside the studio and what to leave out. The studio environment would impact how the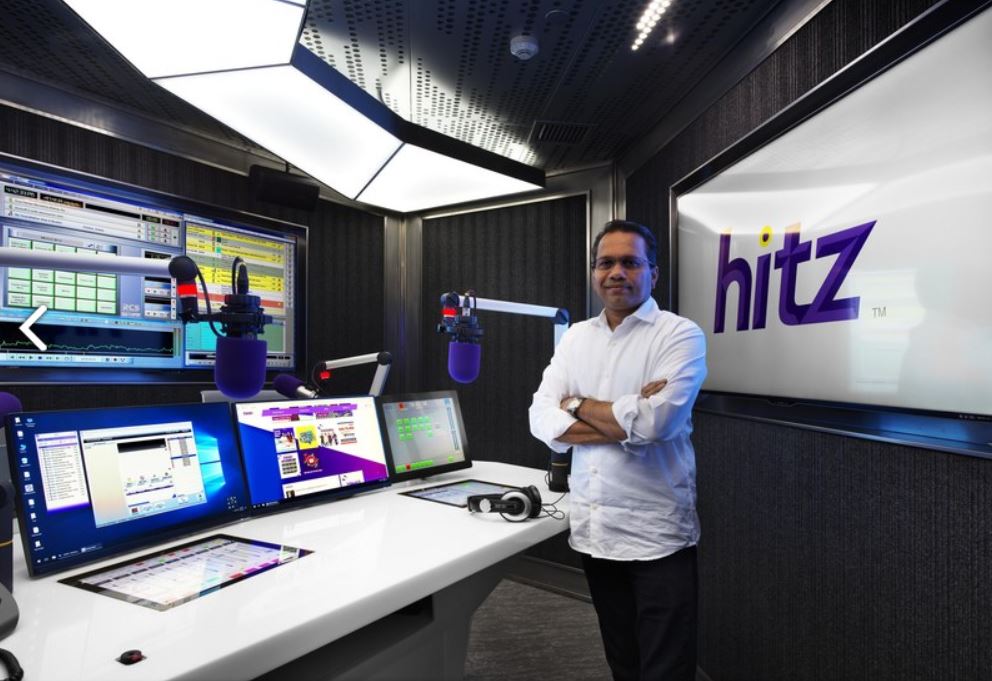 on-air talent uses the technology inside the studio with the new virtual console as its focal point.

"Our mandate to the interior designer was to create designs for three on-air studios that were minimalistic, stunning, functional and meet Noise Criteria (NC) rating 20. We wanted designs that would inspire our on-air talent to deliver compelling content on-air and on-line for today's radio."

The mixing requirements were all met by Lawo's Virtual Console, whose control surface is software, driven by a multi-touch interface on a high-resolution computer display, and which had been successfully the trialed in Astro Radio's news room. Without the limitations of physical knobs, buttons and faders, the screen presents users with only relevant controls and information, hiding anything not needed for the task at hand.

Along with screen brightness and reliability – which the Virtual Console comfortably addressed – operational flexibility and cost had ranked high among Astro Radio's concerns. "A great advantage of the Virtual Console is the cost-savings over physical consoles – there is no need to stock-up on console spare parts and accessories. It is also aesthetically more pleasing to the eyes, and gentle on the hands," Bala says.

"In addition to the standard Virtual Console control features, Lawo's VisTool-PC also shows all the virtual modules of both touchscreens – a user can control all channels, faders and buttons on the touchscreen from the VisTool-PC interface." 

Astro Radio's on-air talent is drawn from established online personalities with huge followings, allowing it to grow its radio listenership through on-line streaming and on social media platforms, as well as FM broadcasts. Presenters are not necessarily conversant with broadcast technology, however.

"Content managers expect new on-air talent to quickly build momentum, and get up to speed with listeners on social media regularly during their shifts – every day. There is very little time for training or familiarization with the technology in the studio," Bala confirms. "The Virtual Console, therefore, had to be very simple and intuitive to use for first-timers."

Use of the Virtual Console also offers a faster software development cycle: "We are able to develop new features and functionality both for default and user-specific snapshots. We can easily customize the console layout – or skins – re-design and re-size fader and button shapes and colors, incorporate macros and GPIO signaling. This flexibility gives us the freedom to explore new possibilities in console design paradigm. For example, we added more channel faders per screen and moved monitoring controls to a pop-up screen.

"We took a huge risk by implementing fully touchscreen Virtual Consoles, but from the faces of our on-air talent and their content managers, our 'high-stakes' gamble has paid off handsomely," Bala concludes.