MARKET RESPONDS POSITIVELY TO LIVE PRODUCTION SERVER'S BOOSTED UHD-4K AND IP CAPABILITIES AND VIA PLATFORM INTEGRATION WITH MORE THAN 30 UNITS ALREADY ORDERED
MARKET RESPONDS POSITIVELY TO LIVE PRODUCTION SERVER'S BOOSTED UHD-4K AND IP CAPABILITIES AND VIA PLATFORM INTEGRATION WITH MORE THAN 30 UNITS ALREADY ORDERED
2018 NAB Show – booth SL3816, April 8, 2018 – At the 2018 NAB Show EVS is introducing the latest live production server into its iconic XT range – XT-VIA. Having led the live replay market for two decades, the new server represents the most significant update to the XT series yet. XT-VIA lets facilities providers and content creators benefit from enhanced UHD-4K and IP operation as well as an integration with VIA - EVS' new technology platform of modular services and workflow engines.
"Higher-resolution workflows and enhanced connectivity are all challenges in today's live production environments," said Laurent Petit, EVS' VP Products. "In order for content producers to create more programming across multiple platforms, technology must allow them to work in a much more connected, flexible way. We developed this next-generation server to become an instrumental part of future workflows whilst also addressing the current needs of our customers."
Bridging the gap to tomorrow's live ecosystems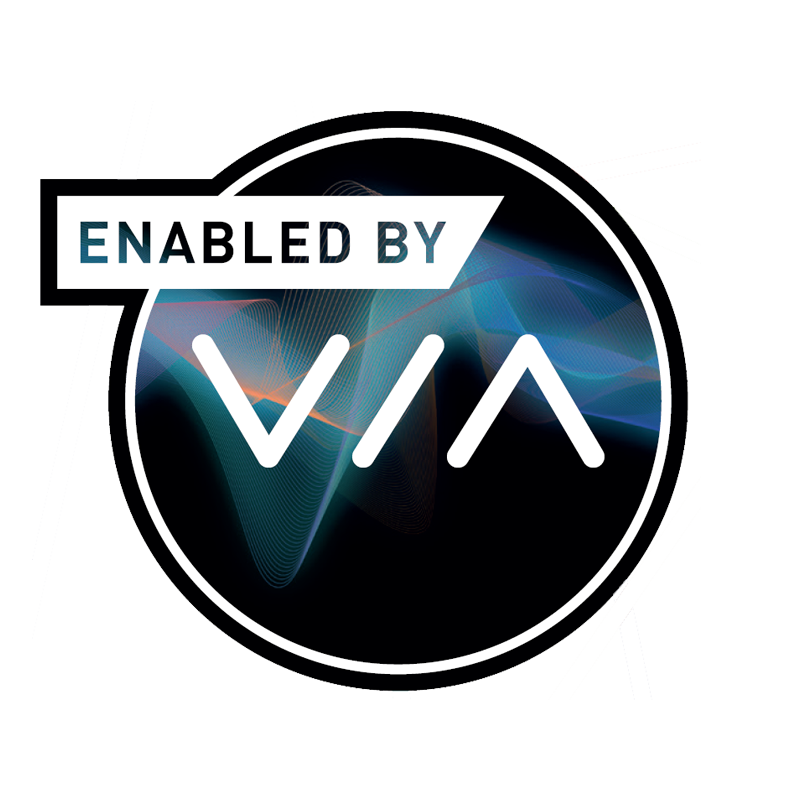 EVS' global product offering is shifting with the introduction of VIA as the technology platform that is at the core of all new products and services. Several of EVS' latest solutions, including the unified production system X-ONE and video refereeing solution Xeebra, already use the new technology platform to offer flexible, innovative features. VIA's modular architecture means the new server will connect users to the latest in live production workflows while continuing to benefit from future updates to VIA's services and capabilities.

XT-VIA features enhanced onboard connectivity with the XNet-VIA media network. The new, high-performing IP network connects to all new EVS products and solutions, offering a simple and flexible way to quickly share live content to and from anywhere in the workflow. At the same time, XT-VIA ensures existing tools and applications don't become inaccessible with its internal support of EVS' existing XNet SG-SDTI content sharing network.

Embracing the latest resolutions

With its boosted internal bandwidth, the new server is built to operate in workflows that embrace any resolution whether 1080i, 1080p or UHD-4K. It features an increased channel density of six UHD-4K and 12 Full HD or HD channels, which can be configured in any I/O setup. And to let users benefit from richer-looking live programming, the XT-VIA also supports HDR workflows as standard.

Harnessing the power of IP

With content producers increasingly transitioning from SDI environments to IP-based workflows, EVS has designed XT-VIA to operate in either. It uses 3G and 12G-SDI when deployed in traditional workflows, while 10G Ethernet SFP+ lets it operate seamlessly in IP-connected environments. The IP-based functionalities of the new XT server have been significantly increased. Along with its complete support of NMOS and EMBER+ protocols, it reduces the need for SDI-to-IP gateway devices and uses SMPTE ST2110 to power super motion replays in IP workflows.

It also allows users to better deploy speciality cameras in an IP environment. The XT-VIA lets users bypass the need for additional cabling, overcome any interoperability issues and remove the need for constant upkeep, as would be the case when operating within certain legacy SDI infrastructures.
Supporting the latest workflow protocols

The new server features 30+ hours of onboard storage and natively supports the widest range of broadcast codecs, including XAVC-4K for UHD-4K operations. Users can benefit from a new H.264 onboard proxy that uses the MJPEG and MPEG-DASH standards for new workflow evolutions.

"EVS has been the market-leader within live replay workflows for years and our technology development teams are continually analyzing the market and using customer feedback to ensure new products meet their needs," added Benoit Quirynen, EVS' Chief Market Officer. "The proof is in the pre-orders that we've received before the server has even been officially launched. Early adopters waiting to receive their XT-VIA servers will be able to use it to empower their live productions and benefit from an unmatched level of flexibility, whatever kind of workflow they're operating."

XT-VIA will be presented and demonstrated on EVS' booth – SL3816 – throughout the 2018 NAB Show, which takes place between April 9-12 at the Las Vegas Convention Center.
Source: EVS.com